About Us
- G Training Limited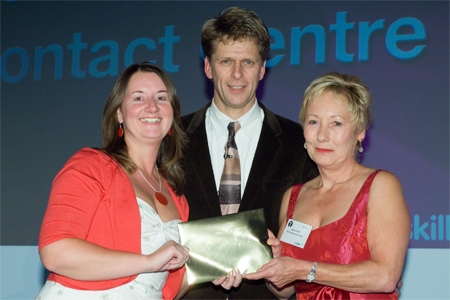 I'm Gaynor Humphries, owner of G Training Limited, based in Margate, Kent. I set up my own freelance training business following a 30-year corporate career in the Travel & Tourism Industry.
I am very passionate about training and became qualified as a trainer in 2001 and received a National Training Award in 2006 for a Sales Training Programme that I designed and delivered for a corporate company. I have continued to work predominately in the Training and Development sector ever since.
G Training Limited offers a selection of in-house courses specialising in improving the skills needed to deliver great customer service, improve sales and build positive relationships.
"In today's highly competitive world, winning businesses need to make customer service their key differentiator to give them the edge in order to succeed"
Our Approach
An in-house tailored training course is typically less expensive per head than attending a publicly scheduled course and provides greater business relevance.
We can offer a selection of readily designed courses that can be tailored to your company values or alternatively G Training Limited can design a totally bespoke course that meets your business needs.
If the latter is your preferred option, we will follow the approach below.
1. Identify Your Needs
We will spend time getting to know your business and understand your issues and objectives.
2. Design Your Course
We will design a bespoke programme that meets your business needs and culture.
3. Deliver Your Course
We will deliver the training at your premises or at an alternative venue of your choosing. We will provide all handouts to support the training.
4. Evaluation
We will ask delegates to set their own personal objectives for improvement and gather feedback to share with you to establish that your objectives have been met.
5. Follow Up
We encourage line managers to regularly meet with delegates to ensure they are progressing with their objectives and are putting what they have learnt into practice.
We will also keep in touch to offer ongoing support where necessary.